This was more work than I expected, but overall my general idea/wish that it would/should work, did work out

I need to clean up the code and post it, but here's a preview: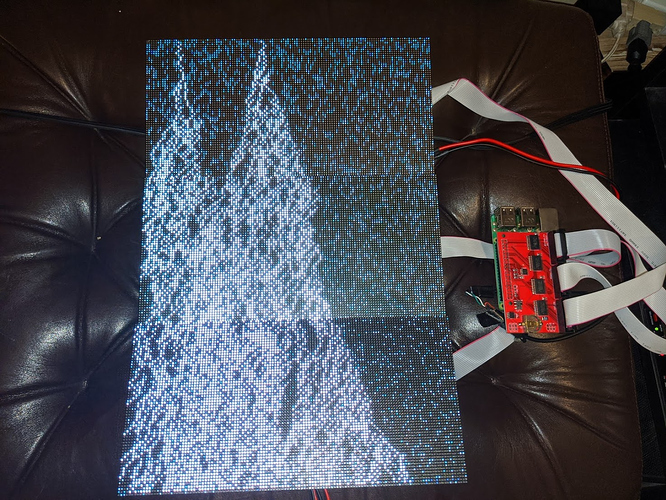 The above is 192x168 with 3 ABCDE RGBPanels running in parallel on an rPi3 at about 300Hz refresh rate.
It is running the same unmodified triple API arduino code (FastLED::Neomatrix, Adafruit::GFX, and LEDMatrix) using a modified
ArduinoOnPc with a custom glue driver I made that renders the Framebuffer::GFX into rpi-rgb-led-matrix's RGBPanel driver.
More photos here: https://photos.app.goo.gl/djo5sDJdj4pHQz816
@Louis: random question. I think I've read that AB/AC panels allow better refresh rates than ABCDE panels. Is that true/does that make sense? (to me, it's pushing more pixels on fewer address lines, or fewer pixels on more address lines, which outside of overheads, should be about the same).
If I had enough panels, I should be able to do 256x256 or bigger, but it would only be about 100Hz with my current setup (3 channels active board) and terrible if it were with a single channel.
Happy New Year 2020 to everyone!