---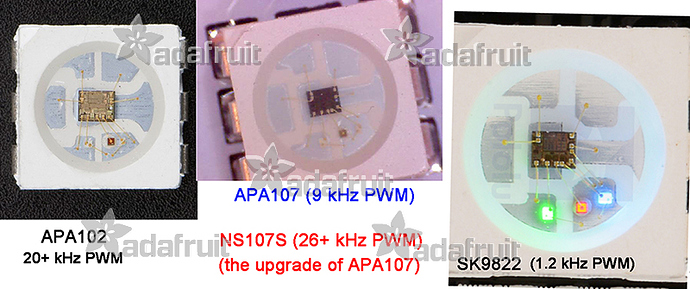 anybody test APA107 or NS107S pixel LED smd? now i want to use 107/107s to replace apa102, is it available?
---
I haven't tried APA107 or NS107S. Does SK9822 not work for you?
Have you tried asking at the FastLED forum about compatibility with FastLED? There's a lot more addressable LED experts there
---
There is no apa107 led in the market,you can use sk9822 replace apa102,the have the same protocol, also with data and clock signals.
---