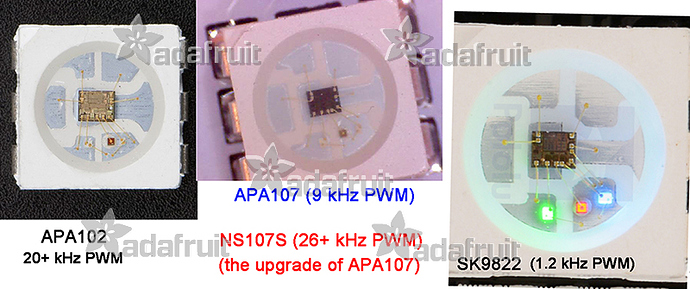 anybody test APA107 or NS107S pixel LED smd? now i want to use 107/107s to replace apa102, is it available?
I haven't tried APA107 or NS107S. Does SK9822 not work for you?
Have you tried asking at the FastLED forum about compatibility with FastLED? There's a lot more addressable LED experts there
There is no apa107 led in the market,you can use sk9822 replace apa102,the have the same protocol, also with data and clock signals.
SK9822 with lower PWM…I found NS107S-2020 is more suitable for my special application
SK9822 only 1.2Khz PWM, too bad…many people sell fake APA102 in the market…
I tried NS107S-2020, very nice…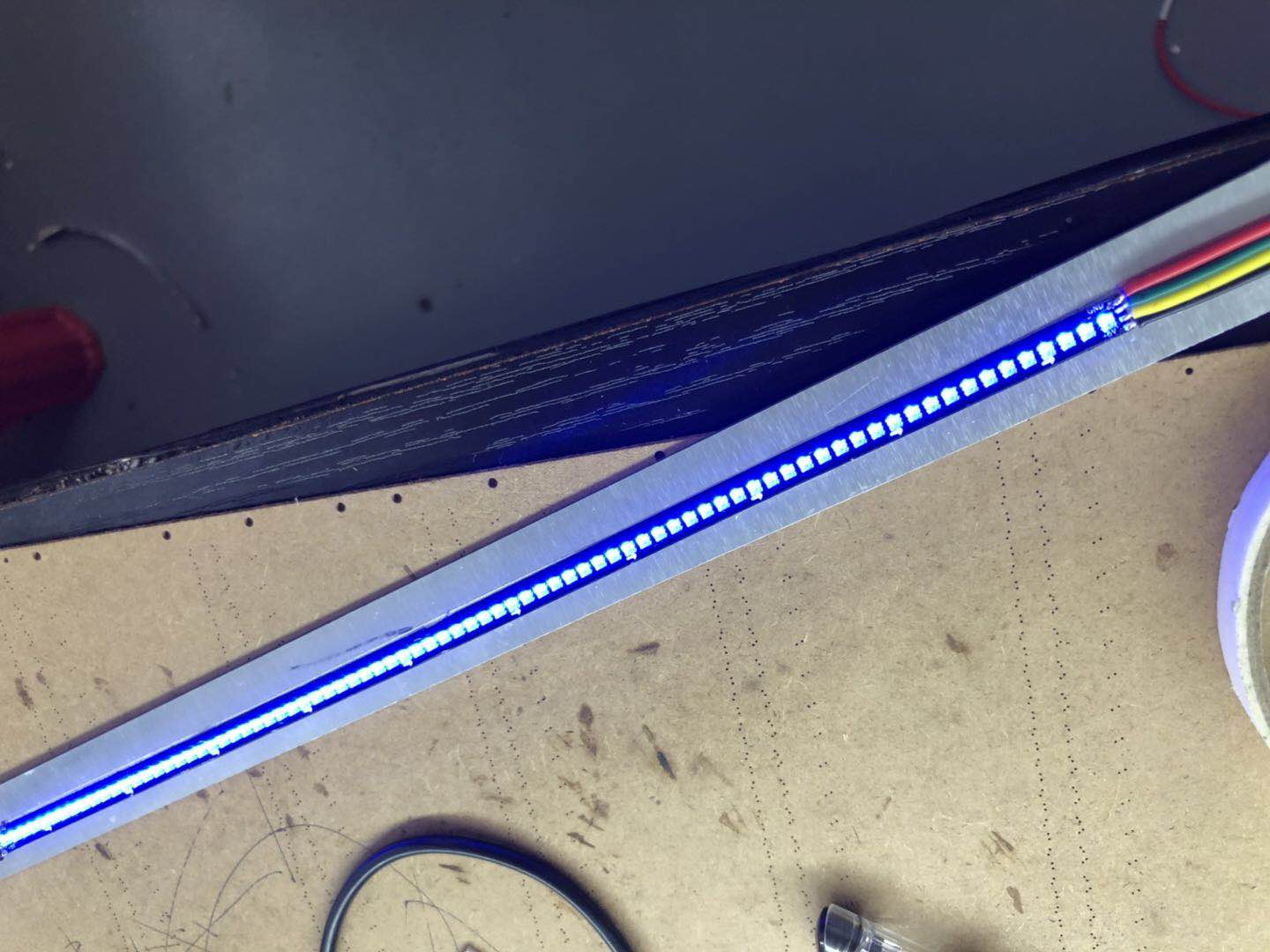 If you run 4096 pixels, what's the max refresh rate you can get on your APA102s?
Where did you source your NS107S LEDs?
I hear there is a new SK9822-A led,PWM frequency can reach 27KHZ.
APA102 PWM frequency is 20KHZ.