Has anyone got an idea of what's going on here? In these pictures, the top right panel is doing something strange (ignore what's going on with the bottom left, I think it's faulty). It's the panel that the SmartLED Shield and Teensy 4.1 is attached to. If I move the shield to another panel I get the same outcome so I'm thinking it's something to do with either the shield or whatever the code allocates to panel 1.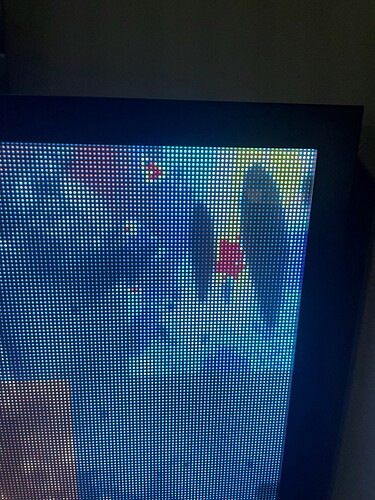 *Removed
Here are the original files:
*Removed
*Removed
Any help would be much appreciated!
P.S. Ok, just learned that I can only post 1 image as I'm a new user. I will try to add more in a follow up to this initial post.
-Warren