Hi,
I'm not sure if this is the correct place to ask this question but I am a noobie in need of help with the set up for this project (SmartMatrix Animated GIF Player). I was able to set up the Teensy 3.2, shield(v4) and the LED matrix like the picture here https://www.adafruit.com/product/1902 . Here's a picture of what my setup is like.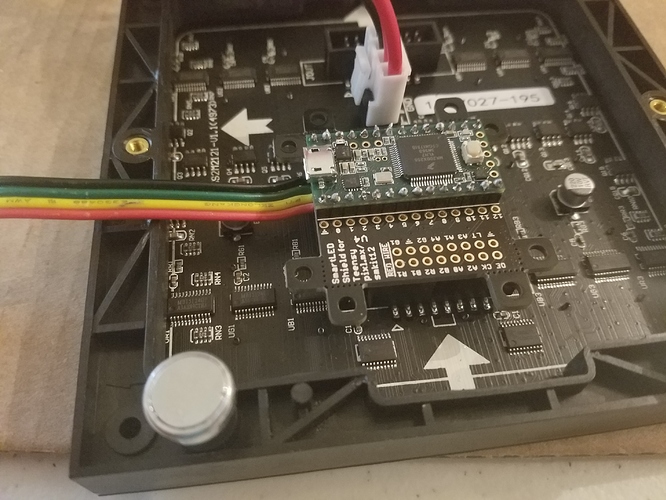 My problem is that I cannot power on the LED matrix panel. I even connected the panel to another power supply (5V) and it still did not work. (I cannot show this because I cannot attach another picture because I am new)
I know that the Teensy works because I am able to upload sketches. I uploaded the "Blink" sketch and it worked. I also know that the LED matrix panel works because it would flash briefly when I moved the Teensy against the shield before it was soldered together.
Could you please help me with troubleshooting or point me towards the correct forum for troubleshooting? Is it possible that the problem is with the Shield? I tried uploading the "MatrixClock" and "FeatureDemo" sketch but after the upload was completed the LED matrix panel did not work.
Thanks,
JCS3632