First of all, thanks for all the previous work, I'm now able to use outdoor 64x32 mod8scan panels!
I'm using shield V4 with Teensy 3.6, maximum is 3 panels (64x96). The panels are part of a score-display, from time to time spectators want to make a picture or short video. For the human eye everything looks good but outdoor the average shutter speed of a camera is too fast,
partly lines appear.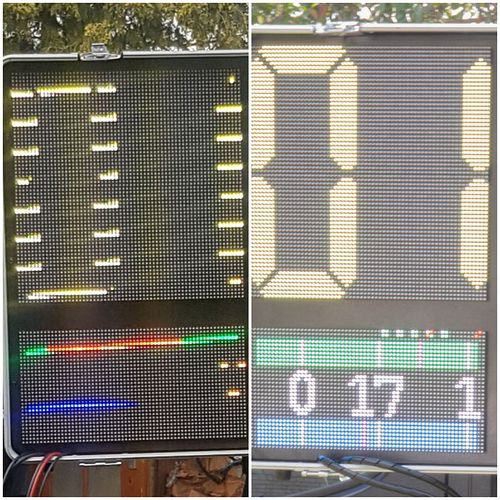 Only with a very low shutter speed I'm able to make a complete image.
I tried different setting with setRefreshRate, 100 seems to be the maximum for my setup but it appears not different. Are there other options I can try? Many thanks.