So, first, is it fair to say that the shift registers on those panels are fast enough that they are not the limiting factor for the refresh rate, and that only the teensy, is?
If so, at 64x64, with both 32x64 at 1/16 with 2 panels which makes it 1/32, or 64x64 1/32, the flickering is visible with the naked eye and bad enough that most pictures are garbage, while a video is so bad that I stopped recording.
Is it fair to assume that if I switch to a teensy 3.6, the faster CPU will fresh the screen more quickly (4x faster more or less?) and hopefully refresh the screen more quickly than my camera is taking frames?
Currently 32x64x2 runs at 53fps according to the counter in the demo and strangely 64x64 only tops out at 49fps
FastLED allows running multiple Neopixel strings in parallel to get around fps issues (thankfully the LEDs keep their values and don't flicker). Has anyone used smartmatrix in a way that 2 or 4 panels are run in parallel, using more pins on the teensy, or doing this in parallel would just divide the fps by 2 or 4 because it's processor limited anyway, so ultimately it would be no better than the current chaining mechanism?
Current flicker examples: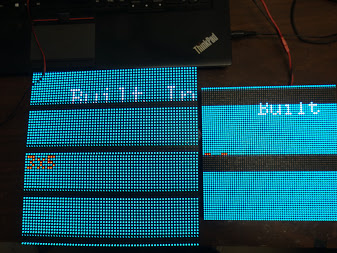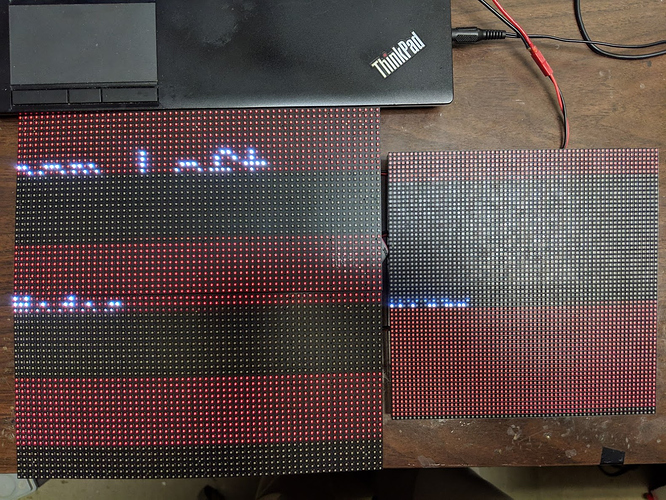 Thanks,
Marc