Dear All,
Currently im working with the smartmatrix shield. I got it working perfectly on my PH6-16s-32x32 led matrix,
i order some new ones but i recieved P6 8S 3232 B5 screens. Below some pictures of the baviour, it seems the blocks of 8x8 are just shifted i was wondering how to solve this in the library
I tried uploading 15 images to explain everything perfercly however it seems not to be allowed.
displayed but 8x8 pixel blox are shifted arround the screen. If i have right to put more pictures i will.
NOT PROPER WORKING BACK Version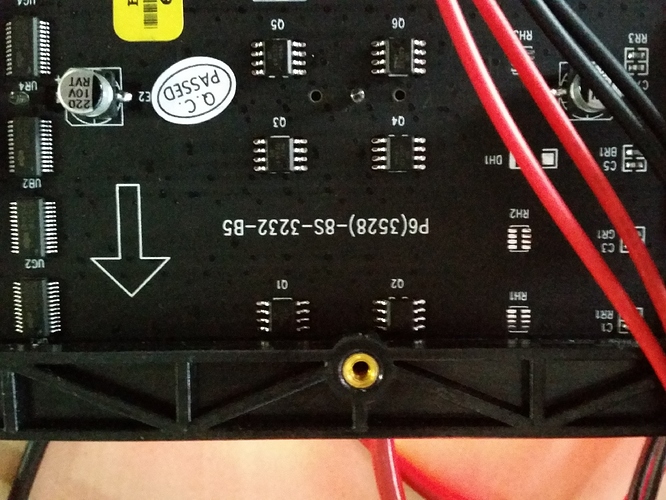 As it seems to me the rows and collums are swapped, Is there anything i can to to swap the 8x8 pixel blox into the propper order?
Kind regards
Orcanbull