Hello,
i have recently discovered this library and have tested it a bit, on 2 x 64x32 p4 matrix.
i have it setup as a 128x32 matrix.
my problem is that there is a one pixel shifting on the lower 16 rows of the matrix, when scrolling text.
this happens on all setups that i have tried. SmartMatrixv3, and SmartMatrix_GFX.
i have tested this with 2 different ESP32 dev boards, with and without level shifters, multiple color setups, fonts.
i have 2 pictures showing how it looks, it is very hard to catch on camera, but it is clear to the naked eye, especially if the font is bigger.
if the scrolling speed is slow or if it stops, there is no notable difference
it looks like the lower half of the matrix is getting the data a few milliseconds faster.
any ideas where is this from? and how to fix it?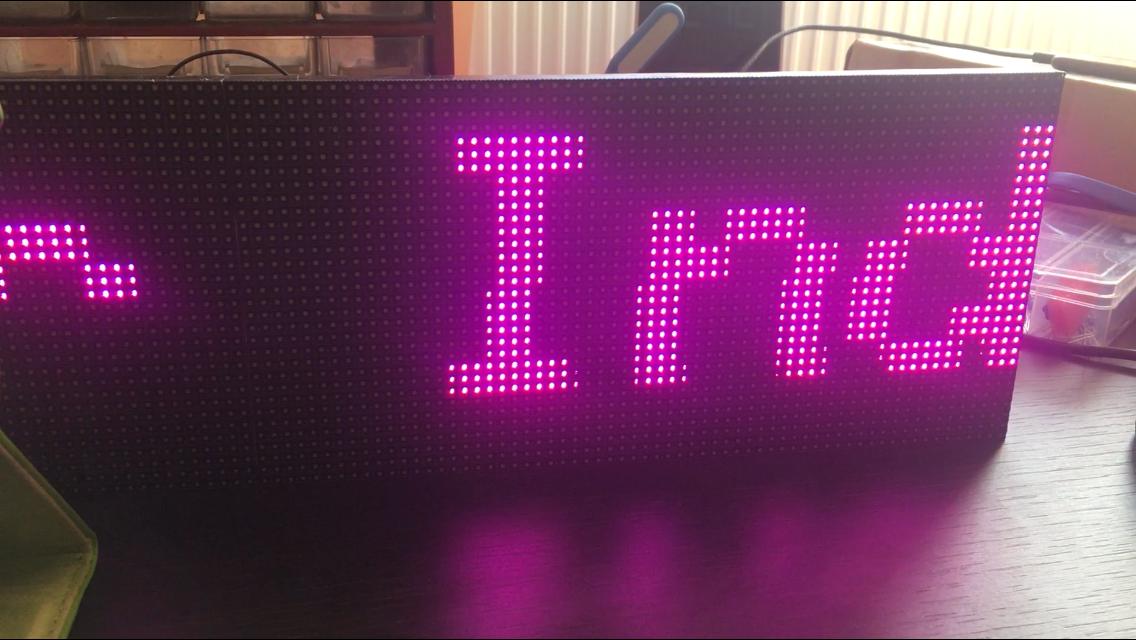 also another question is:
when do i have to use the swapbuffers() method, this is not clear for me.
thanks for your help